Launch an online presence that makes it simple to attract, win, and serve clients
B12 uses AI and experts to quickly set up your website, scheduling, payments, email marketing, and more.
Get started for free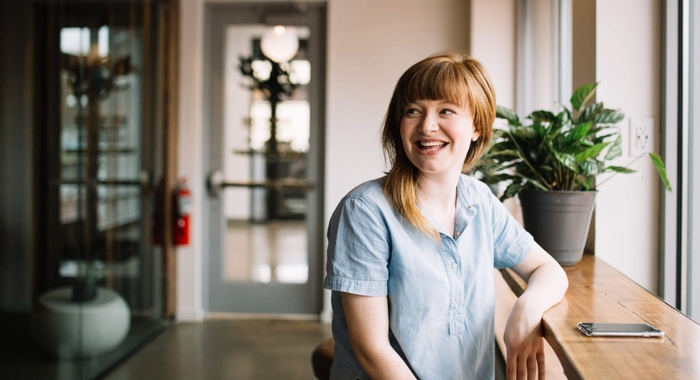 The 10 best architecture website designs for inspiration in 2023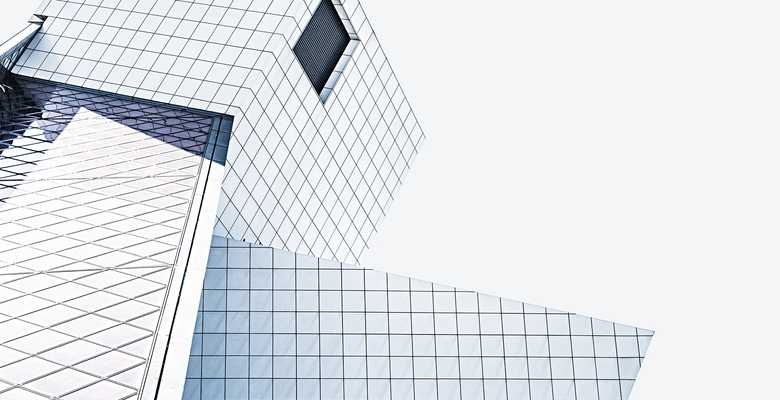 Your site needs a clean and functional design, with a focus on vivid imagery and animations. In this post, we'll look at the top ten websites offering inspirational design ideas in 2023.
---
Do you know the elements of your architectural design that stand out from your competitors? If you're a talented architect with a passion for exceeding your client's expectations, digital marketing can benefit your business.
Your website design is a key factor in attracting new prospects to your firm. Your site acts as a lead magnet, giving you a steady stream of fresh leads to grow your client base.
Your site needs a clean and functional design, with a focus on vivid imagery and animations. In this post, we'll look at the top ten websites offering inspirational design ideas.
What are the elements of top-quality web design?
When browsing for inspiration, you need to know what you're looking for in a functional and effective site.
The following elements are present in the best sites, and they form the reason we settled on the top ten architecture firms in this review. Make sure you include them in your website design.
Attractive design
Your prospective site should feature design elements like animation and scrolling text. Avoid using flash intros, as they are distracting and annoying for mobile users.
The design should pull in the user, immersing them in the digital experience.
Compelling content
The content on your site forms the backbone of your marketing strategy. Content should feature relevant keywords and cover a range of useful topics solving client problems.
Keep the information on your site short and easy-to-read, with a legible font, preferably Calibri, Times New Roman, or Arial. Make sure to leave links to your LinkedIn blog for further brand-building and credibility.
Optimized for mobile
More than 50% of all online traffic comes through mobile devices. Therefore, you need to ensure that your site is mobile responsive.
All the leading websites in this review offer you SEO mobile-responsive templates for easy browsing on mobile devices.
If you don't have a mobile-compatible site, it results in the user having to zoom and scroll to read the content – and no-one is going to bother doing that.
Interactivity
The best architecture websites capture your attention quickly, using marketing and design tactics designed to immerse you in the online experience. The design should hold the visitor's attention, guiding them through the virtual experience on your site.
However, it's important to note that there is a fine line between engagement and annoyance. Your level of interaction with the visitor should add value, not frustration, to the visitor experience.
Intuitive navigation
The best architecture websites understand this principle, creating user-friendly navigation. If a prospect lands on your site and it looks cluttered, they're likely to bounce and go to another site to find what they need. Sometimes, less is more when it comes to a functional and attractive website design.
If your prospect is looking for a contact number or email address, they need to get to that information in one click. Ensure you install a sitemap on the page footer and header, allowing easy navigation to any part of your site.
Branding
Your website acts as a branding tool for your firm. It's a permanent representative of your firm's values and expectations online; it's also a tool to draw prospects from social media.
Therefore, the best architecture websites utilize professional design companies to create compelling templates and site layouts that draw visitors' attention.
CTAs
The best sites use a Call-to-Action (CTA) in its design. Portfolios should include CTAs on all landing pages, giving the prospect the best opportunity of converting on the first time they visit your site.
Adding CTAs to your pages increase lead generation, allowing you to collect email addresses through various opt-in strategies.
Follow-up systems
The best sites work with internet marketing strategies that build a client base. By offering opt-in lead magnets on your site, you can trade your prospects a piece of valuable information in exchange for their contact details.
After receiving the email address, you can send them to your sales funnels and add them to your marketing campaigns.
---
The 10 best architecture website designs for inspiration in 2023
#1 Measured
This website features simplicity mixed with a tremendous visual impact. This Vancouver-based architectural agency focuses on producing modern designs with landscapes and interiors.
It specializes in designing private environments and public spaces, capturing attention.
The website features a fully-functional, creative design focusing on brand awareness. The homepage has an asymmetrical design and layout, with aesthetics provided by high-quality imagery.
The slider function is easy to use, and there's a CTA on the sidebar, as well as an opt-in lead magnet for the mailing list. The news section on the site is impressive, functioning as a blog for marketing purposes.
#2 Patchwork Architecture
Patchwork Architecture is an example of a small architectural firm with a big website and loads of potential. The site offers you an asymmetrical layout that's easy to navigate, with plenty of white space and an interesting hover effect.
Patchwork Architecture carries a similar design theme across all its pages, providing a consistent look and feel to the site.
#3 ABCD Architect
This architectural design company is another excellent example of a clean, innovative website design. The companies experienced leadership, and a talented team specializes in sketching, 3D models, VR, and video.
The homepage design is unique, offering you a smooth sliding action to check out the portfolio, and a hover effect, with animation and an off-canvas menu.
#4 Humbert & Poyet
Humbert & Poyet claim they have a mission to design functional and safe buildings. The official company website offers ideas to inspire other architectural website designs.
The partners are both experienced architects with a solid industry reputation. Therefore, the site focuses on using reputation as its biggest selling point. The company works on all types of luxury developments, from villas to hotels in its design studio.
The homepage design is fantastic, providing the user with an outstanding showcase of projects. Use the slider to run through the showcase portfolio, and view the other pages on the site with seamless navigation.
#5 Ark-Shelter
We like the focus on the company's slogan on the homepage of this site. "To give you an escape and a shelter to protect you," the visually appealing, creative design on this site is a real winner.
You get a hero scene with a video background, an easy-to-navigate menu, and the company's corporate branding present on every page for top-of-mind awareness.
The site features a minimalist, clean interface and design, with a brief video introduction including visual hierarchy-integration. The slider allows the user to move effortlessly between portfolio projects, providing an excellent user experience.
#6 Amanda Martocchio
Amanda Martocchio is a skilled and experience architecture professional. She operates a site under a personal brand, working on commercial and large cultural developments and projects that impact lives.
When landing on the homepage, you get a full-page image that shrinks as you scroll. The homepage comes loaded with impressive high-quality images of past projects and beautiful descriptions of client solutions.
Each one of the portfolio listings contains a slider, allowing you to move seamlessly between related images.
#7 Archi Site Mobius
This website is another top choice for design inspiration. Archi Site Mobius aims to create serene spaces through its knowledgeable and experienced team.
ASM also utilizes the GSAP animation software in its design project portfolio, creating an impressive effect for prospects viewing the site.
Navigation around the site is easy, with home, about us, and portfolio pages included in the site for a simplistic feel.
#8 Maman-Corp
According to the website, Maman-Corp has a mission statement to create environments and build spaces that foster team development and innovation. The firm offers custom solutions for additions, new construction, and remodels or renovations.
The impressive design draws prospects, thanks to its GSAP animation, providing compelling and captivating digital content for prospects to consider.
The home page runs a transition effect, making use of video and other essential design elements.
#9 Zikzak
This architectural website has a fantastic design worth, including in this review. It creates designs with a combination of creativity and quality.
The fully-functional site offers you access to its portfolio, focusing on the team over the projects – we think that's a smart move.
The site's homepage highlights its outstanding project portfolio, with a slider allowing you to shift between designs.
The menu, logo, contact number, and social links provide a clean but effective design throughout the site.
This site also runs the masonry template, providing a clean aesthetic while maintaining a functional design.
#10 Archi-Graphi
We round off our review with Archi-Graphi. This site has plenty of inspirational design ideas, featuring intuitive features and advanced functionality.
The home page has a beautiful presentation, with options for viewing project portfolios from different perspectives.
The site offers interactive functions with the projects, allowing you to view it from different angles, and there are other options for "identity" and "movie" to complete the user experience.
The masonry layout provides a fantastic template, displaying unique menu tabs, allowing prospects to view the firm's references, team members, and agency.
---
Work with a professional web designer
Do you need a partner in building the best website for your business? B12 specializes in helping professional services companies create beautiful sites that enable them to operate effectively online. Built-in tools like SEO, email marketing, and online scheduling make it easier to reach your audience.
Sign up to see a draft of your new website or learn more about how B12 uses artificial intelligence and experts to help businesses grow online.
Have professional designers create your architecture website for you
See a free draft of your new website, then let web design experts refine it for you, so you're ready to launch in 30 days or less.
Spend less time on your website and more time growing your business
Let B12 set up your professional online presence with everything you need to attract, win, and serve clients.
Get started for free