Launch an online presence that makes it simple to attract, win, and serve clients
B12 uses AI and experts to quickly set up your website, scheduling, payments, email marketing, and more.
Get started for free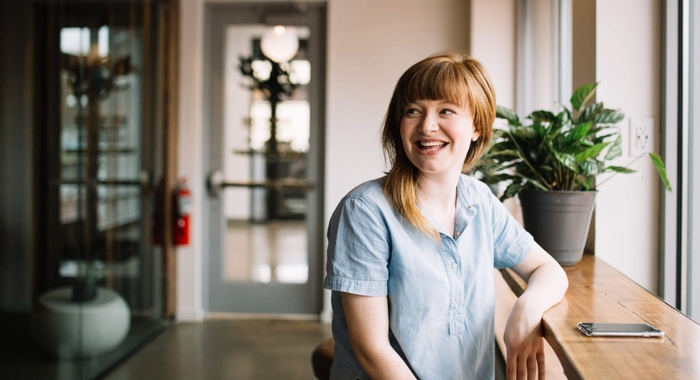 Best practices for architect websites in 2023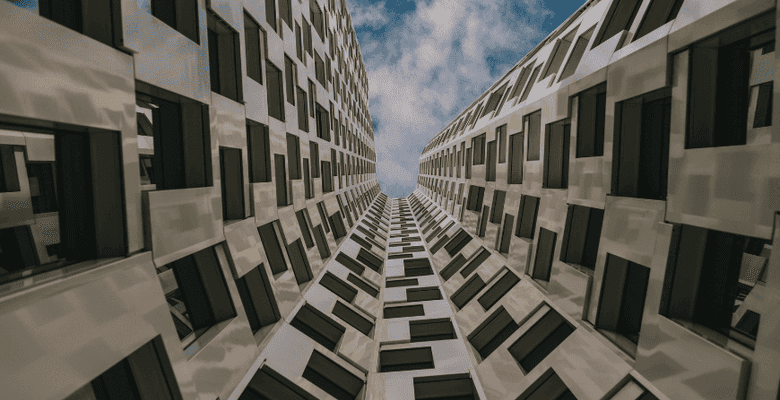 Best practices for your architect website design in 2023, featuring the best design elements of leading real estate websites.
---
It's time to take your architecture firm online. With 2020 dramatically increasing everyone's use of the internet, the business climate is going digital. To ensure profitability over the next decade, you need a functional architecture website to bring you clients.
What are the design elements of the best architect websites?
This post examines the best design features of leading real estate websites. By modeling what works for the market leaders, you can emulate their design strategy in your site to achieve the same success.
The top websites in the architecture space all share common design themes. However, some do it better than others, and we picked apart the best design features for this post.
Let's unpack the best practices for your website design. Take note of the features, and incorporate them into your website template and marketing strategy.
Use attractive custom templates
The template acts as the backbone of your website design. When a prospect opens your homepage, your design is what catches attention, forming a first impression of your business. There are a variety of WordPress CMS themes available in the design studio to suit your website.
Chestnut Living is a fantastic example of a clean but functional website. We like the portfolio project above the page fold and how the font draws your attention to the statement, "build your dream house." It's an excellent way to sum up the company's mission and what they do.
When landing on the site, you notice how the template embraces white space and scrolling animations to capture attention. The site also features excellent use of CTAs. The customizations to the template design look great, giving the prospect a site that's easy to navigate and view.
Integrated marketing tools
Your website's primary task is to bring you more traffic, resulting in increased qualified leads and potential clients for your architecture business. There are several types of marketing tools that assist with your lead capture strategy.
Talin Properties is a prime example of a website utilizing an effective on-page marketing strategy. The company has a clear CTA asking the prospect to contact the company. When clicking on the CTA, a contact form appears requesting the prospect's contact information.
After completing the form, the information goes into the Talin CRM and sales funnels, where the potential client enters an email campaign designed to get them to take action. These tools, along with systems like Google Analytics, help you understand your traffic sources and manage your new clients. Talin properties understand the benefits of using these tools in their website design.
Optimize your website design
If a prospect decides to click a link and open your homepage, they don't want to wait for ages for the site to load. If your page isn't open in a few seconds, they'll return to search. You need an optimized site that loads fast, with a mobile-friendly template to enhance the user experience.
Pelizzari is a great example of a site using the right optimization strategies to please the search engine algorithms. The unique and clean design looks great on mobile and desktop platforms, emphasizing the company's architecture portfolio.
Optimized sites get the best indexing and ranking with search engines like Bing and Google. If you have a poor-quality template with no mobile optimization, your site will slide down the ranks.
Optimization strategies help to remove the broken links, duplicate pages, and duplicate content from your website, helping it run efficiently.
You'll need to keep a dedicated consultant on hand to sort out any inefficiencies that develop with your site in the future. You should also include the costs of that management into your website operations budget.
Start a blog
Every successful website features a blog. A blog offers you the opportunity to share thoughts and ideas with your target audience. Blogging is a great way to build an educational resource into your site, establishing you as an authority in your space.
Eskew Dumez Ripple does an excellent job of producing a blog that drives engagement with its core audience. The site also offers high-quality case studies, with its online portfolio containing hi-definition images. The site has a minimalist design, with large photos and powerful font.
Your blog acts as a way to communicate with your prospects. Starting a podcast is another way to give your content strategy a fresh edge. Podcasts are popular right now, and you can use them as a platform for discussing real estate topics or expand on your blogs. Take questions from your listeners and write informative blogs providing solutions to your prospective clients' common problems.
Build service pages
Every website needs service pages describing what your firm does. Your home page is the base of your service page tabs, and the best template designs have them listed from left to right on the top of the screen.
The most visited pages must go to the right to catch your prospect's attention. Convincing data states that prospective clients read web pages in an "F" style format, with their attention diluting the further they go down the page.
Kenny Payero is a fantastic example of a site with the right service page offering. You get all the tabs at the top of the page for easy access and pages describing each service offering. The site offers a fantastic overview of past projects.
Adding elements like FAQ pages and tutorials to your website design also boost your ranking with the search engines. Blending contemporary design with a highly functional template creates a compelling website that attracts traffic and encourages conversion.
Install CTAs
Every webpage on your site needs a call-to-action button allowing the prospects to start the sales process. A CTA button contains a closing phrase designed to get your visitor to take action on your request. CTAs are essential to increasing your conversion ratio.
We think United Studio Network is a great example of a site that uses clever CTAs. The firm uses the elegant themes template from the WordPress library, with custom lead magnet opt-ins. USN provides prospects with plenty of opportunities to click on CTAs throughout its webpages.
The elegant themes template is an example of a template allowing firms to track the template performance and what prospects are doing on your website.
Build a sales funnel
Your sales funnel acts as the marketing machine of your architect website. The funnel sends a qualified prospect through a series of emails designed to get them to convert to a client. Getting your prospects into the funnel is the biggest challenge, and it's why you need lead magnets and contact forms in your website design.
Andon www is a fantastic example of an architect site focusing on using a sales funnel to optimize its marketing strategy. The site uses marketing tools to create engagement with prospects, feeding them into the sales funnel.
Scrolling down the home page provides the prospect with smooth transitions in the content and easy navigation. This site is an excellent example of optimized design with a marketing strategy that delivers results.
Leverage social media
In the digital age of business, social platforms like LinkedIn and Facebook dominate communications. If your company doesn't have a social media presence, you're missing out on ways to promote your brand, reputation, and service offering.
Platforms like Facebook allows architects to run laser-targeted marketing campaigns to users in their demographic. The FB Ads Manager lets you target people in your local area, giving full access to a dashboard to monitor your campaigns' success.
Your website must integrate with your social accounts. The best websites use integrated social media buttons on the pages that pull prospects through to the social feed.
Freecell is a fantastic example of a company using this strategy. There's a button for the company's Instagram feed on the page's right, allowing users easy navigation to the platform to view the company's portfolio. Freecell also offers the visitor a minimalist interface and design, with powerful imagery and a unique tab structure on the menu bar.
Reach out to the expert team at B12
The best architecture website cost a fortune to develop. This review's examples blend the best of functional design with SEO strategies, marketing tools, and managed solutions.
Building a site like this would cost you thousands of dollars, and that's a huge expense if you're bootstrapping your business and website. Attempting a DIY approach to building your site with a website builder like Squarespace is easy. However, you don't get the same functionality as a WordPress CMS.
You'll end up with a non-functional site full of errors. The best sites feature web design using WordPress CMS. However, that's a challenging platform to customize and manage for newbies. You'll need a professional web developer handling your site to fix errors and optimize pages.
With B12, you get everything you need to design a fully-functionally architect website. B12 takes a different approach to website design. We use artificial intelligence and machine-learning algorithms in our design process to speed up your website launch.
B12 gives you built-in email marketing tools to promote your business and SEO tools to enhance your site's online presence and visibility with the search engines. With B12, you'll dominate your niche, bringing qualified traffic to your optimized website.
Visit the B12 website right now and request your free AI-assisted website draft. You'll have it ready in a few minutes. Discover the future of web design with B12.
Have professional designers create your website for you
Delegate your online presence to a team of experts, then launch in 30 days.
Spend less time on your website and more time growing your business
Let B12 set up your professional online presence with everything you need to attract, win, and serve clients.
Get started for free