Launch an online presence that makes it simple to attract, win, and serve clients
B12 uses AI and experts to quickly set up your website, scheduling, payments, email marketing, and more.
Get started for free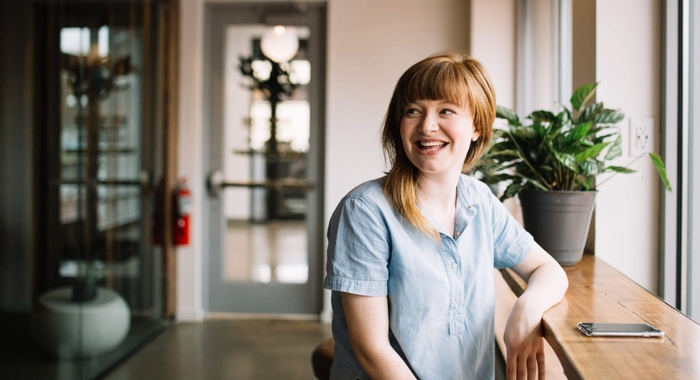 The best architecture websites have these features in common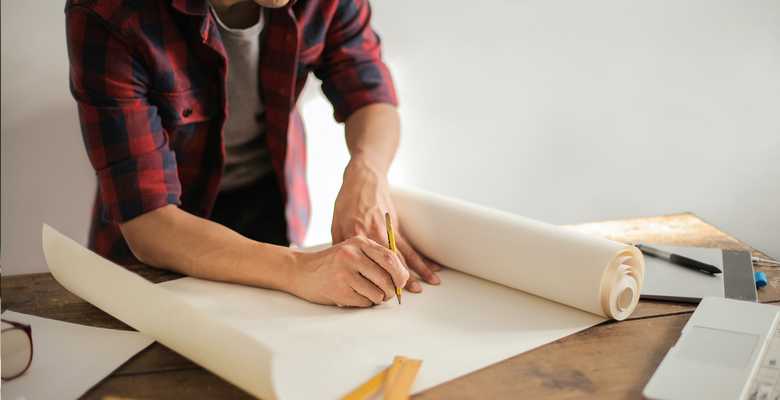 In this post, we'll discuss the common features of the best architecture firm websites.
---
It's the back-end of 2020 and the start of a new digital age. In today's business environment, your architecture firm needs an online presence. If you're not online, you're missing out on the next evolution in the business cycle.
However, plenty of firms embrace the digital revolution, creating websites that do absolutely nothing to bring them new business. If you want your website to rank in search and get you leads, you need to have a solid design and marketing strategy.
It's no good if your site is hanging around in cyberspace, acting as an informational site. The purpose of your website is to bring you new business, and if you've never gotten a lead from your site and you have no digital marketing plan – it's time to turn that around.
Most architect websites come out beautiful – after all, designing is your specialty. You know what you want and what you're looking for in a good-looking site that attracts attention. However, you probably know very little or nothing about SEO and other marketing principles needed to promote your site and drive traffic.
Receiving qualified traffic to your site is the end goal of digital marketing. Several components of your digital marketing plan work in synergy to drive that traffic to your site and then leverage it into leads for your business.
In this post, we'll discuss the common features of the best architecture firm websites.
#1 Purposeful website design
After reviewing the best architecture website, it's clear that the leaders use brand strategy to guide the design process. The best sites use a strategic design process with imagery, font, colors, and layout, telling a story that engages the audience, creating engagement that builds reputation, trust, and credibility in prospects' eyes.
Strategic architecture firm website designs facilitate the visual communication of vital brand attributes, reinforcing your market position with key messages and differentiators that set your firm apart from the competition.
Your design strategy allows you to take your brand in an innovative direction, delivering a sophisticated but simple user experience that communicates your firm's values. Ultimately, you create a memorable user experience for your prospects that positions you at top-of-mind awareness when they think of an architectural firm.
Your website design won't only help attract clients, but the best sites also attract talent. When upcoming architects align themselves with firms, they review the firm's website to get an idea of what to expect. A functional and effective architect's web design makes for an attractive employment opportunity.
#2 Outstanding images
The images on your site play a critical role in forming the visual aspects of your firm's design ethos and values. You need vibrant, high-resolution images of your top projects on display for prospects to view.
High-quality images set the tone for the user experience and what they can expect when using your firm. If your site has beautiful imagery, the client imagines what their project will look like under the same conditions.
Most of the images on your website feature your projects, but others purely fulfill an aesthetic function. Due to the architecture industry's visual nature, your website design's emphasis should surround your imagery. The images form the centerpiece of all design on the site, with everything else playing second-flute.
We recommend hiring a professional photographer to snap pictures of your work. They use top-drawer equipment, producing video and imagery in high-resolution that's ideal for web designers to work with when building your site.
#3 Architects web design with appealing portfolio displays
We just covered how images play a central role in your website design. While your project images are important, the descriptions also play a significant role in your site design. Beautiful architectural design accompanied by a story, telling the prospect how you solved the client's problem, is a great way to round out your offer.
Your story-telling needs to be vivid, placing your prospect in the client's shoes so they can imagine the same process for their company. Connect your case stories with bios of employees who worked on the project. Explain their role and how they solved key issues – this helps the prospect imagine how they could help their business.
Powerful story-telling increases your firm's credibility while highlighting the experience of your team.
#4 User-friendly navigation
When designing your site, take some time to do some due diligence on your competitors. You'll probably find plenty of examples of what not to do when browsing through a site in your niche. Unresponsive pages, slow loading times, and broken links are a design disaster, and they'll cost your traffic and prospects.
Your site navigation is a critical component of your overall design. You need an easy-to-navigate platform and home page to provide the best interactive user experience. You could have the best imagery and compelling text, but if your navigation confuses prospects, they'll bounce from your site.
The dazzle is important, but the user experience is paramount. Avoid a site design creating a labyrinth of pages that cause frustration in your prospects.
Ensure that your landing page is mobile compatible. With over 50% of all online traffic coming from mobile devices, it's essential that you use mobile-friendly templates. Create a responsive and functional design across a wide range of devices to enhance screen real estate and your user experience.
#5 A blog for educational resources
Your website needs a blog. Blogging is a great way to build your site into an educational resource for prospects, aspiring architects, and industry players. The goal of a blog; is to develop your site into an authority resource (and it also serves a marketing role, but we'll get into that in a minute.)
If you populate your blog with compelling, engaging content, your audience wants to read; you increase your online reputation. Learning to push your blogs through social channels helps drive engagement, sending more qualified traffic to your website and more leads to your sales funnels.
Take the approach of creating an educational resource with your blog. Please don't use it to promote your business, advertise for new hires, current architectural projects, or issue press releases. Your blog should be a solely educational platform, providing innovative solutions to client problems.
Executive guides, webinars, whitepapers, and research studies are all examples of content you can post in your blog. Offer your blog for free, but make sure you use a lead magnet to create user access. By using a lead magnet, your prospect enters their contact information to get access to your blog.
#6 A detailed SEO and marketing strategy for your architecture firm
Collecting email addresses helps you build a list of qualified prospects looking at your services. When you have an email list, you can start marketing with structured email and social media campaigns designed to keep your prospects aware of your market presence.
You could send a campaign with a weekly blog and newsletters with your thoughts on industry developments. The idea is to inform and build awareness in your prospects – not to sell them. Hard selling is a no-no, and it could cost you your subscribers.
Search Engine Optimization (SEO) is a strategy designed to improve your search ranking. By optimizing your on-page SEO, you give the search bots the keywords they're looking for when indexing your site. Feature these keywords in descriptions, blog posts, and anywhere they fit.
According to research in Hinge's 2020 High Growth Study, 36.2% of professional architectural firms reported using an SEO strategy as part of their marketing plan. Therefore, you have low barriers to entry and an opportunity to dominate search in your market.
SEO requires you to hire a marketing team to handle the processes involved with optimizing your site. Most internet marketing teams offer you a holistic service, with a package covering your design needs, marketing, and SEO strategy.
To find the right team, go to the top of the search results for local businesses in your area. The top-ranking firms are the best at doing their job – that's why they're the top of search results.
#7 Bios for team members – with headshots
As an architecture firm, you are selling your expertise to clients. Use your design studio and website as a platform to highlight this expertise, showcasing your achievements to prospects viewing your site. However, your team is every bit as important as your project portfolio, and it's the team that eventually sells the prospect on your firm.
Include an about us page on your site, with team member bios, and remember to include headshots. Headshots provide a visual cue, increasing the authenticity of a bio. It personalizes your firm in your prospect's mind, giving them a sense of being part of the team before they even have the opportunity of meeting you.
If your prospect can't find team bios, especially those in the firm's leadership, they're less likely to include you in the project bid.
#8 CTAs to increase engagement with your architecture website
Your website acts as a portal between you and the prospect. However, it's no good having a site with a beautiful design and all the SEO bells and whistles – if you don't have any CTAs. A Call-to-Action (CTA) is a button on each page of your site that requests the prospect to take action and reach out to you to book a consultation.
It would help if you had tact when placing and phrasing your CTAs. Don't make them pushy, but ensure that they are compelling enough to get the prospect to click on the button. CTAs are also useful in collecting email addresses to add to your list of qualified prospects.
You could offer a promotional item, like a free guide or a complimentary virtual consultation, to give your prospects incentive to take action. When adding them to your list, make sure you don't start sending out spam email campaigns trying to sell stuff.
Instead, focus on providing your subscribers with valuable, actionable content they can use in their business.
#9 Authentic client testimonials
The best architecture websites feature testimonials or social proof, recommending the firm's services through its customers. Client testimonials are powerful, especially if they're on large projects where your firm excelled in its client expectations.
Testimonials should include a summary from the client; less than 100-words is ideal. Arrange the text next to the project's images, providing prospects with a WOW factor when reviewing the testimonial.
Social proof is a powerful selling tool, and testimonials are a great way of building your reputation. Turn a section of your site into a gallery promoting your firm's portfolio. Provide image-rich content, and include a video where you can.
#10 Links to social profiles
Your architecture firm needs a web and social presence in the digital age of marketing. The best websites include links to social profiles, allowing prospective clients to see what people are saying about your services online.
It's another form of social proof that builds brand awareness and reputation in your audience, and confidence in your reputation. Your social marketing should focus on creating engagement with your target audience.
Reach out to architectural and design influencers online, and start creating engagement with their audience. Placing links to your social profiles on your site ensures that your client knows they're dealing with a verified account when they check you out on Twitter, Facebook, or Instagram.
---
Telling Isn't Selling
The purpose of your website is to drive new business to your firm. Therefore, architects need to approach digital marketing by avoiding "telling" their clients about their firm.
To sell your firm to prospects, you must focus not only on your past achievements but on the benefits of hiring your firm over others. Benefits are what will sell your company to clients, not the features of past projects.
Consider that when setting up the design and functionality of your site. What you think you like might not be the best option. Consult with website design professionals for input on templates and design themes that get the best traffic in your niche.
Research top competitors and look at what works for them with architecture website design. Emulate that model in your website design and marketing, and find innovative ways to get an edge on your competition using this post's strategies.
Do you need a partner in building the best website for your business? B12 specializes in helping professional services companies create beautiful sites that enable them to operate effectively online. Built-in tools like SEO, email marketing, and online scheduling make it easier to reach your audience.
Sign up to see a draft of your new website or learn more about how B12 uses artificial intelligence and experts to help businesses grow online.
Have experts build a client-centric site for your architecture firm
Start for free and launch in 30 days to look professional online, reach new clients, and provide better service.
Spend less time on your website and more time growing your business
Let B12 set up your professional online presence with everything you need to attract, win, and serve clients.
Get started for free