Insurance brokerage
How to build the best insurance website for your firm
Whether you're selling car insurance, health insurance, or life insurance, a website is a must-have for your insurance brokerage. Learn how to build the best insurance broker website for your business.
Let web design experts build your site for you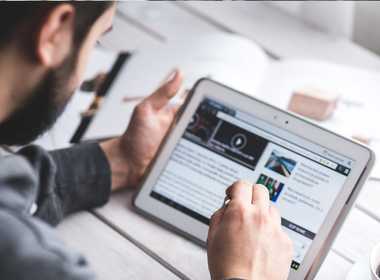 To grow your insurance agency and stand out among the best insurance websites, you need a plan to compete. As we move into 2023 and beyond, insurance brokers need to adapt to what consumers expect to see out of an online presence and client onboarding experience. With independent insurance agents, among other service professionals embracing a virtual environment to reach and engage clients, you need to ensure your company offers certain online experiences.
Professional insurance websites give visitors easy access to important information about your offerings and streamline the process of capturing and nurturing leads. Your insurance website acts as a dedicated platform for all functions, including customer management, marketing, and brand awareness.
You need to re-evaluate if you aren't already using a website builder like B12 that makes it easy to support clients online and convince them how valuable your auto insurance, farmers insurance, health insurance, pet insurance, business insurance, or any type of insurance business you may have. Partnering with the right company to do insurance website design can positively impact how your insurance website performs.
Insurance websites can help generate more insurance quotes, sell more policies, and promote your insurance products to a broader range of potential customers. Regardless if you're a local agent or a large insurance company, you need a website to make it easy for prospects to run side-by-side comparisons of your firm vs. competitors and find the best value.
Whether you're selling car insurance, business insurance, health insurance, pet insurance, or life insurance, a professional website is a must-have for your insurance brokerage. In this post, we'll unpack how to build a valuable insurance broker website that includes the common components of the best insurance websites.
Insurance websites need professional design elements
There are many elements of a website, including copy, images, and calls to action. They all work in synergy to produce your website's final product and motivate visitors' action. If you're looking to boost your online presence and improve its metrics, you need a sleek, targeted website design that does more of the selling for you.
A website with a clear value proposition will help visitors become customers by clearly outlining what sets your service apart from other insurance websites. Your insurance website also needs to be easy to navigate with elements of an immersive user experience, such as videos, free insurance resources, testimonials, forms, and pop-ups with special offers.
The design is the first element of your site that visitors encounter. If it looks messy or unattractive, they'll bounce back to the search results and shop with one of your competitors. Insurance website design requires an understanding of what your competitors are doing. What are they doing well with their site design? Where could you improve on their offer?
A professional and simple design, especially on the home page, can make your new website look world-class. For example, to design the best insurance website, you could use a website builder with excellent templates, or you could have a professional with insurance website design experience.
Templates for insurance websites
Choosing a website template for your insurance website can be a quick and cost-effective way to create a website. However, what ends up happening is that your insurance website design looks exactly like all your competitors' sites.
When you use a website builder, it's so crucial that you add unique elements and copy to it to ensure that you stand out from the competition. While a level of seriousness is required for the average insurance agency, there are ways to customize your website template to stand out among all insurance websites.
The best insurance websites often hire a professional to help customize their templates to truly make your insurance website stand out while still building the trust and credibility of a professional organization. A website builder will allow you to customize content yourself easily, but it's always best to have a clean website design for insurance agencies like yours.
Customizing your insurance website
After choosing your design theme, it's time to decide on the customizations. What kind of layout do you want on the site? That refers to how people will read your website copy and engage with your images and video.
Most pages on your site will require some design or conversion elements, and you may need to include integrations like live chat, social media embeds, or review widgets. You need to choose a layout that makes sense to you and your users without overwhelming or confusing them. Your developer will ensure your integrations and custom design elements work with your layout, and they'll also incorporate branding, like your logo, font, and color palette.
Insurance websites also require multiple web pages to help educate customers on their insurance policies. You'll need to include the home page, contact page, about page, FAQ, terms and conditions, testimonials, and pages for all of your insurance products, such as farmers insurance, health insurance, car insurance, pet insurance, and more. Ensure you have a search bar on your site to help customers easily find relevant pages.
You might also want to add other pages, like a form submission page where people can submit information related to claims or a page with side by side comparisons of plans.
Each page on your site adds to the development costs, but leaving them out or combining information might detract from the final visual aesthetics and functionality. It could also cause you to lose out on potential customers who are unaware of all the insurance products you offer.
Optimize your insurance website for search engines and real people
The best insurance websites go beyond site design and into the optimization of the site. Optimization involves tweaking your site performance to make it stand out as search algorithms, like Google's, index your site. However, there are a few key tasks involved in optimization strategies.
Domain name
A custom domain name gives your website a brand identity and proves to prospects that you own a legitimate insurance website. It's better for clients to see alex@nycinsurers.nyc than alex@nycinsurers.somehostsolution.com. Custom domains and dedicated hosting solutions are the top choices for insurance websites.
SEO
Search engine optimization is the best practice to make your site visible in search engines. These optimization strategies can take months to show results, but it works and accumulates over time. SEO strategies send qualified traffic and potential customers to your site.
It's a great investment as it can bring your insurance company new clients, but it's complicated to do on your own so you may prefer a website builder with built-in SEO or partner with an SEO specialist like the ones at B12.
Mobile responsive
The best insurance websites are mobile-friendly, as 62.06% of search traffic comes from mobile devices. If visitors struggle to navigate your site, they'll bounce back to the search results. Over 70% of people are more likely to return to a website if it's optimized for mobile.
Fast loading times
How many times have you landed on a slow web page? Did you stick around to wait for it to load? Chances are you gave up and looked for another provider in the Google results. Fast loading times are essential to the success of your website and increasing conversion. Consider this, 40% of consumers will wait no more than three seconds before abandoning a website.
Fix issues
Website issues like duplicate content and pages can ruin your SEO rankings and reduce website traffic. Optimizing each page and combining or setting up 301 redirects for duplicate content helps clear up these issues so the right pages receive maximum traffic.
Develop a custom content management strategy
Bill Gates once said, "On the internet, content is king." To stand out from your competitors, you need a strong content strategy, as the best insurance websites have one. Here's a quick rundown on content formats and strategies your insurance firm should pursue to grow its audience.
Start an insurance agency blog
Insurance agencies need to have a blog. A blog acts as a resource for your clients and prospects. It's also a marketing tool for your website. Blog traffic often comes from search engines or social media and can become a new client for your insurance agency. Businesses that blog regularly attract around 55% more traffic than those that don't!
To get started, here are 35 insurance blog topics to engage your clients.
Use video
Video is the most popular content medium online. Every minute, creators upload more than 500 hours of video content to the platform. You can start a YouTube channel and use it to create online reviews of your products and services, customer testimonials, interviews, and much more. For example, a health insurance agency can create videos on how health insurance works, its benefits, and its costs explained.
Start a podcast
Podcasting is a tremendously popular medium for communication. Everyone has a podcast these days, and it's a way to discuss complex topics with your audience and guests. Podcasting builds your reputation and your credibility in the insurance industry.
Capitalize on your social media presence
Independent agents and corporations must include social media marketing in their business strategy. Platforms like LinkedIn allow you to build a professional following, posting useful industry-related content on your page that boosts your credibility.
The best insurance websites focus on promoting their insurance products via various social sites, such as TikTok, Instagram, YouTube, Twitter, and more. On video-focused platforms, you can create educational videos providing value about the benefits and necessity of having insurance. On platforms like Twitter, you can respond to customer inquiries regarding your policies, claims, and more. Pinterest is a popular platform for sharing blog posts and images and could be integrated with your content strategy.
Your website should include links to all the social media platforms you're on for customers to connect with you on their preferred platform.
Link your website to client management tools
Your website acts as a hub for all your business activity. Connecting it to management tools helps you maintain your customers and your staff. A website builder will often have integrations to various client management tools.
CRM
A CRM solution helps you turn your website into a fully-functional marketing and operations platform. Use this software to manage customer phone number records, and track sales phone calls. A CRM gives you a platform to build custom digital workflows, enhancing customer and employee experience.
List management
Management tools help you manage your customer and prospects lists. Know where each of your prospects is in the sales funnel, and keep records of client interactions for future meetings.
Digitize more of your workflows and processes
A CRM solution allows insurance companies to create custom digital workflows. Technologies like eSignatures simplify running a remote workplace and communicating with your customers through smart devices. It saves everyone time and offers your clients convenience.
The best insurance websites add digital marketing tools
You turn your site into a lead-generating machine by including a suite of digital marketing and conversion tools in your website design. Leads are the lifeblood of any insurance business, if the leads dry up, so does your income. Grow your lead generation to scale your insurance business.
By implementing the following features into your website design, you turn your website into a marketing machine that brings you a steady stream of fresh leads to become one of the best insurance websites.
CTAs
Every page on your website must feature a call to action (CTA). Website CTAs contain sales language to get your prospect to take action and enter your sales funnel.
"Schedule a free consultation" would be an example of a compelling CTA on your site.
Remember to do your keyword research and use CTAs containing the top-performing keyword strings in your industry. You could also split test CTAs to find the one that converts visitors into selecting you as their provider.
Online contact forms and opt-ins
When clients land on your site for a specific purpose, whether finding a phone number or reading a blog post, you need to understand why they're there and how to connect them to your insurance services.
An opt-in lead generation form allows you to capture your prospect's information to build a database of qualified leads for your business.
Add a value offer
If you want to capture your prospect's details, you'll need to present them with a value offer. A value offer is a freebie designed to get them to take action on your information request.
For example, you could offer a free video or PDF download. Or offer access to a membership-only area of your site for premium free content.
A value offers acts as a lead magnet, incentivizing your prospects to enter your sales funnel by supplying you with an email address or phone number. Different plans on your insurance website might have unique offers to segment your list, so when you follow up with them, you're more likely to convert them.
Sales funnels
The sales funnel on your website is a part of your CRM system. When your lead magnets capture a new prospect, the system automatically feeds the data into your sales funnel.
The prospect goes through a series of strategically sent emails to convert them into clients. Sales funnels allow you to manage your leads, ask for referrals, and convert prospects into customers.
Email marketing
With email marketing, you can send your prospects deals and offers and useful content like newsletters and industry reports. You can also keep them informed about their coverage, educate them on how to make a claim, or upgrade them to different plans. The key is to add value.
Professional design vs. DIY: Which is best for insurance companies?
When designing your site, you can try to do it yourself or work with a professional design team for the build. What is the difference between the two, and what can you expect on your new website's pricing?
Web builders are easy platforms to use. However, they aren't the best choice for your insurance website. They often come with monthly subscriptions and require you to do all the work yourself. Also, it's more complicated to get a custom domain, fast loading time, or any marketing and design benefits of professionally designed sites. So, is a website builder with a simple design the best choice, or should your insurance company invest in a professional design instead?
What are the pros and cons of using web builders?
Pros
Web builders are affordable to use
Drag-and-drop design
Templates speed up the design process
Cons
Custom domain is not always included
Limited customizations
Limited third-party integrations
Generic templates
Often, no SEO or marketing tools
Limited support
Limited bandwidth and storage
What are the pros and cons of using professional web design services?
Pros
Customized web design
Digital proofs for approval on all design steps
Custom templates and design features
Support and monthly reporting
Cons
Expensive
Slow build times
Requires back-and-forth communication
Difficult to redesign or overhaul
As you can see, working with a design team is the preferred way to build a professional insurance website fast. However, the costs involved with navigating the project can set you back $10,000 or more for your final website design, and later on, when you want to update your site, you're forced to pay more.
After paying, it's not over; you'll need a team to manage and update your site, especially its SEO, which is constantly evolving. Those services come at a monthly cost, adding to your business overhead.
Luckily, there's an alternative that's a great fit for insurance companies. It's B12, an all-in-one online platform that offers the best parts of web design agencies and DIY without any of the hassles. B12 is more affordable than a design agency, launches your website in 30 days or less, includes all of the client tools you need to grow your business (online scheduling, digital contracts, online payments, SEO, and more), and you can make website updates yourself any time using the B12 Website Editor.
Try it now by creating a free 60-second draft of your new insurance website. Then, work with professional designers and copywriters to perfect and launch it.
Launch your best insurance website in 30 days
Get a preview of your new website for free in 60 seconds, then work with design experts to customize it.
Electronic signatures save time and money by eliminating operational delays and costs associated with traditional paperwork.
Read now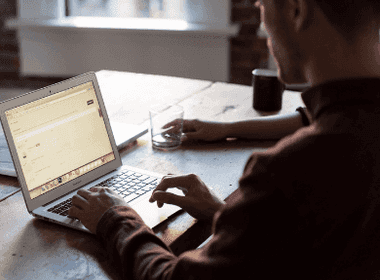 Follow these steps to close a GoDaddy account and move your domain to another web host.
Read now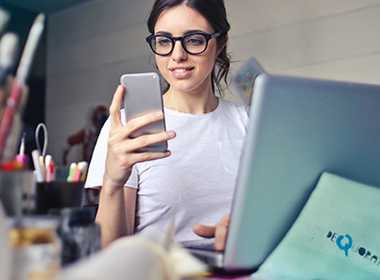 Learn actionable steps to eliminate time-consuming grunt work, so you save money and focus on client-facing tasks.
Read now