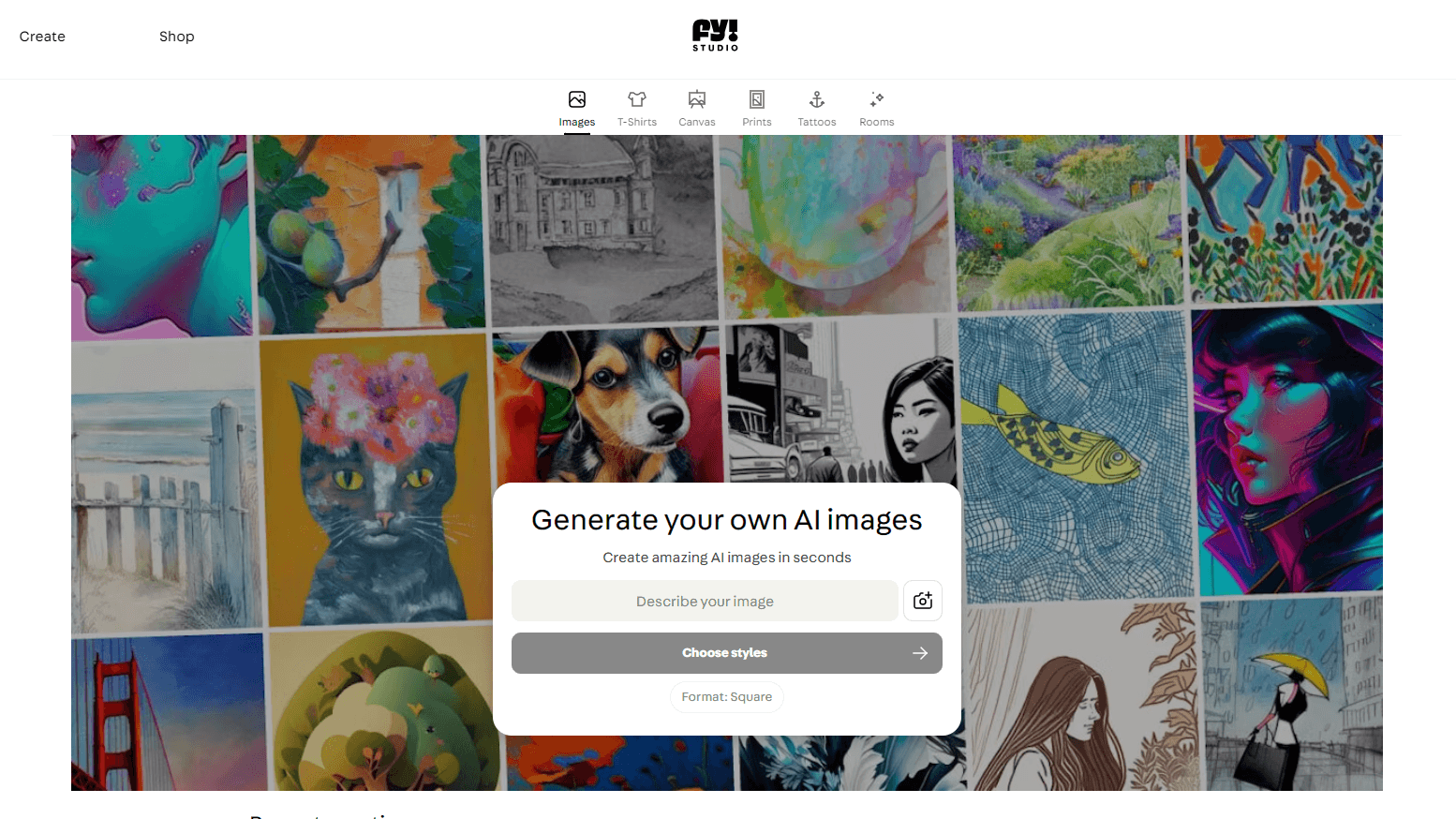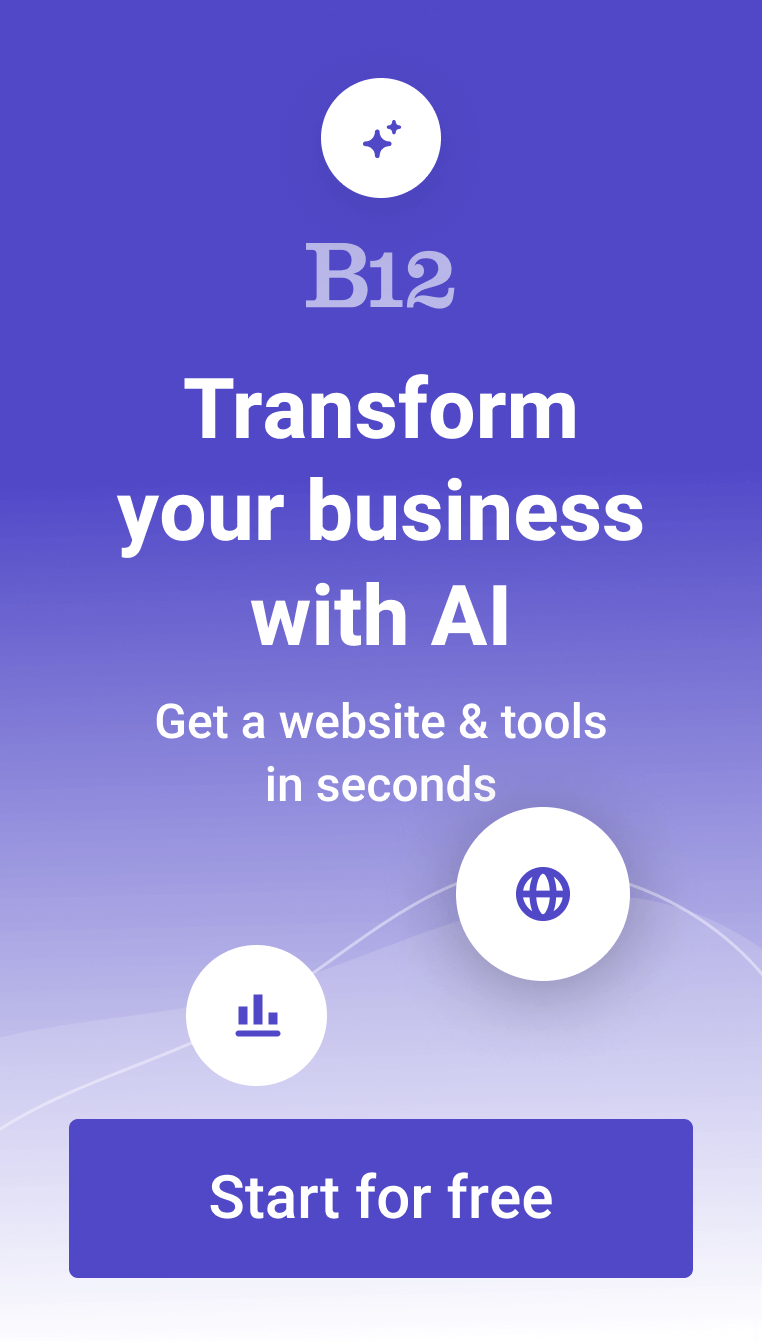 The Fy! Studio is an art generation tool powered by AI with the aim of helping users create unique art that they can proudly display in their homes. This AI tool utilizes the latest AI technologies to help turn users' ideas into stunning pieces of art. These include DALLE-2 and Stable Diffusion. Through Fy! Studio, users can create art using various styles, from contemporary, futuristic, and sketch to photography, artistic, and classical.
FEATURES:
Quick image generation
Can upload images as reference or prompt
Various styles to choose from
Users can choose from these formats: square, portrait, and landscape
Displays recent creations from other users for inspiration
Has various other AI Art tools, such as AI Face Generator and AI Room Designer
FAQs:
What is Fy! Studio?
Fy! Studio is an AI art generator tool that enables users to create unique and stunning artwork that they can hang in their homes' walls. Fy! Studio offers a suite of AI art tools that users can choose from depending on their needs. 
How does Fy! Studio work?
Fy! Studio is powered by the latest AI technologies, such as DALL-E2 and Stable Diffusion, to enable users to generate cool art. Users can type a prompt in the text box or upload a photo and the tool will produce a subsequent image in seconds.
What can I create with Fy! Studio?
Users can leverage the Fy! Studio AI tools to create artworks of various kinds. They can create art that they can display in their homes, with styles ranging from classical and contemporary to futuristic. Aside from the standard art generator, it also features other tools, which allow users to create drawings, paintings, images of faces, interior designs, avatars, room designs, and portraits.
How much does Fy! Studio cost?
The good thing about Fy! Studio is it offers its art generation capabilities for free. This tool is then handy for users who want to try out the tool but are on a limited budget or for those who are simply curious about trying out its various offerings.
How do I get started with Fy! Studio?
Getting started with Fy! Studio is pretty straightforward. Users simply click on the tool that they want to leverage and enter a prompt or their ideas onto the text box. Fy! Studio will then analyze the users' input and generate a corresponding image. If users happen to not like the image it created, they can simply modify their text prompts or generate new options using the tool.
The best AI website builder for businesses
Draft your business-ready website in only 60 seconds, with all the features you need to better attract, win, and serve your clients online.