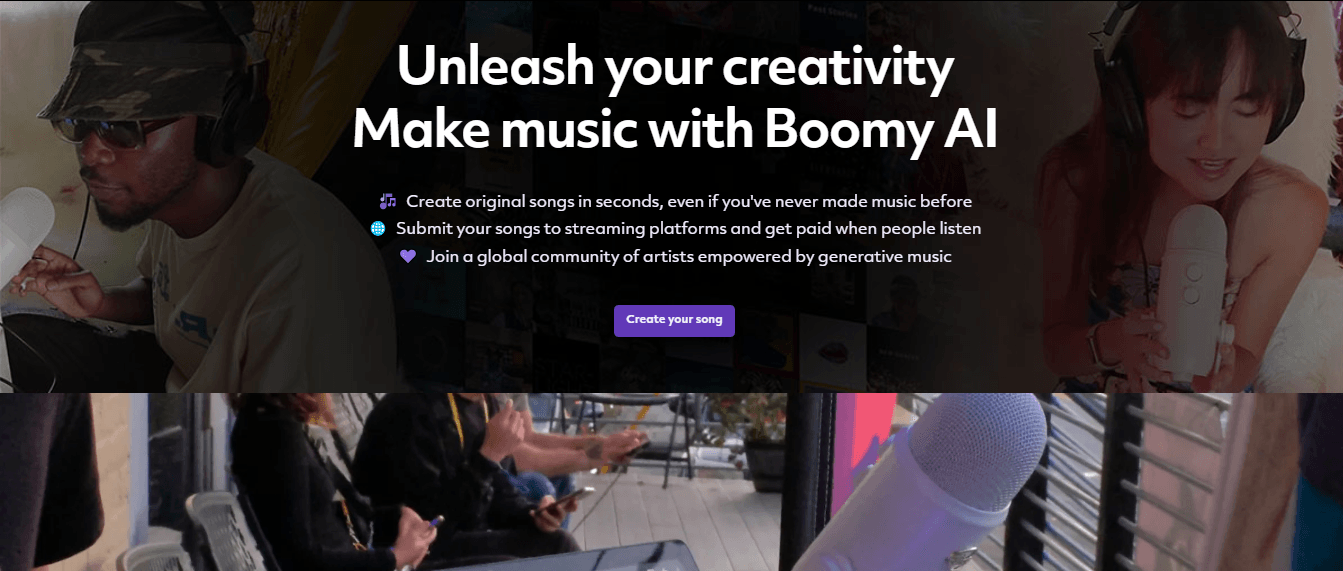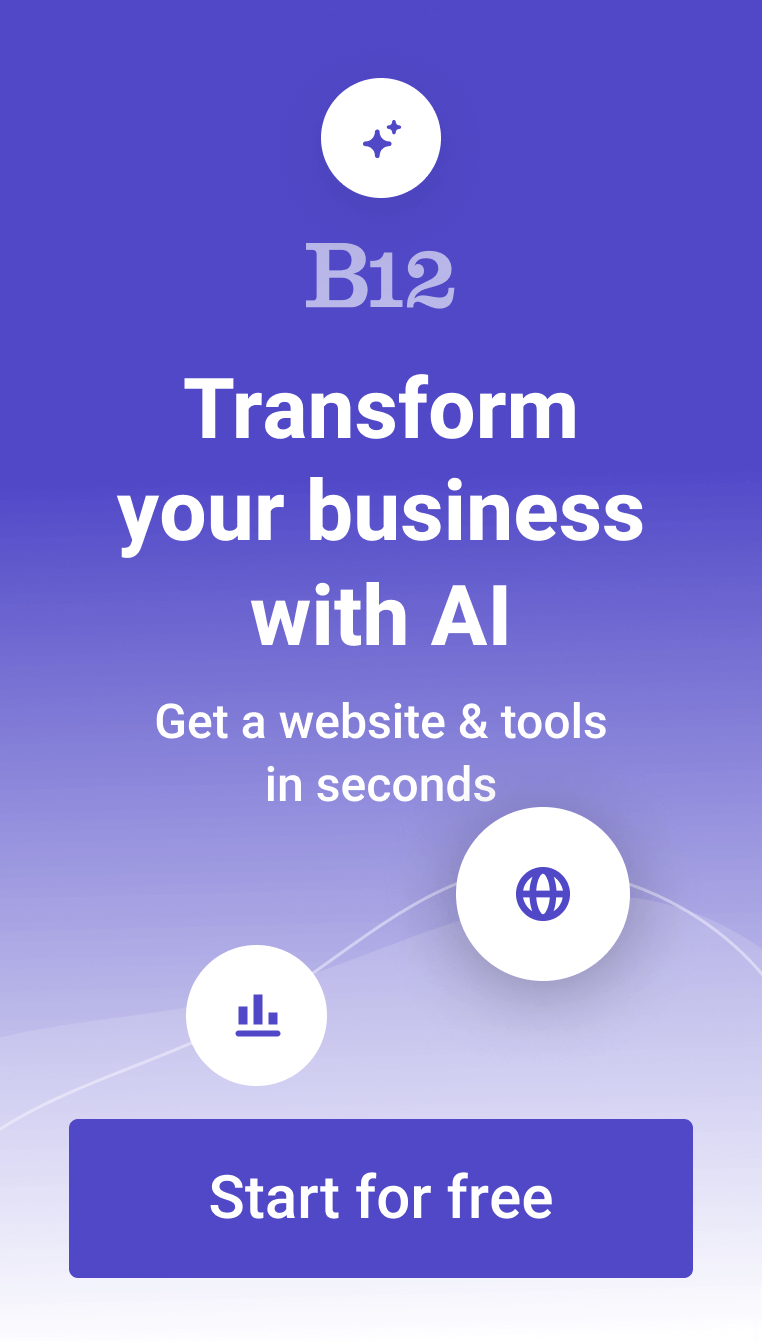 With Boomy, you can streamline the process of music-making and generate original songs in mere seconds. Upload your generated songs to streaming platforms and earn profits whenever people stream your music. Featuring an intuitive user interface, Boomy is geared towards those who are newbies to music production, allowing them to share their creativity with a global audience. More than 17 million original songs have been generated using Boomy. 
FEATURES:
No music experience is required to generate original songs
Quick creation of songs 
Has featured playlists to spotlight creations from various artists
Easy song submission through the platform
Monetization once someone streams your songs
Enables users to find songs by category 
FAQs:
Is Boomy completely free?
The good news is that Boomy offers a free plan to allow curious users to check out the platform and see if it's suitable for their needs. Boomy's free plan allows users to generate and edit music. It also offers 25 song saves and 1 release (users can have a maximum of 3 songs per release). 
How does Boomy AI work?
This AI music tool is trained to create original music using users' input, allowing for personalization based on the user's preferences. Boomy's intuitive user interface makes it convenient for users to create songs according to their preferred music styles and beats. Editing the production is as easy as clicking a few buttons.
How much does Boomy cost?
Boomy offers two pricing tiers: Creator ($9.99 per month) and Pro ($29.99 per month). With the Creator Plan, users get 500 song saves, 10 MP3 downloads per month, and an expedited release review process. Those subscribed to this plan may use their generated songs in social media and livestreams (non-commercially). The Pro plan grants users unlimited song saves. Subscribers also get to use their generated songs in podcasts, social media, and social media ads (commercially). 
Can you make money from Boomy?
This music-making AI tool enables users to monetize their song creations. Once your song is distributed in various streaming platforms and people are listening to it, Boomy deposits your share of earnings via third-party platforms like Stripe and PayPal.
Can I use Boomy for YouTube?
Absolutely! However, note that Boomy recommends adding your song to a Release first. This will enable the platform to collect all available royalties for you, be it from YouTube or another network.
How long does it take Boomy to review?
The review process can take up to 15 business days. After the review process, your release will go live and other people can listen to your originals. 
How do I download Boomy songs?
You can download Boomy songs by subscribing to its paid plans: Creator or Pro.
The best AI website builder for businesses
Draft your business-ready website in only 60 seconds, with all the features you need to better attract, win, and serve your clients online.